🇬🇧 A Tudor Black Bay S&G (2020) – 41mm Black Dial Automatic Watch 79733N. This watch is available now for £2,695.00. The seller is located in Glasgow, United Kingdom. The condition of this Divers Watch has been listed as "Used". This watch is being sold by a seller with the user name "kensington_gate_watches".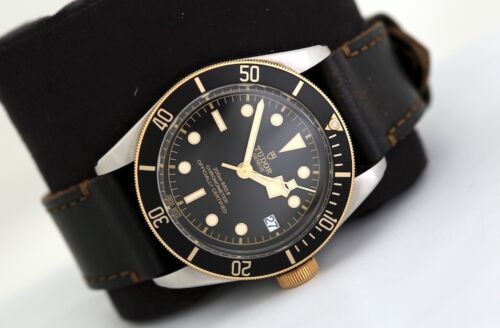 This seller has been awarded the Chronodivers Trusted Seller ✅ accreditation. Based in Glasgow Kensington Gate Watches have been an eBay member since 2004. With over 16,000+ luxury watch sales and 100% feedback you can buy with absolute confidence. They specialise in luxury Swiss watches. Their main focus is pre-owned certified authentic Rolex, Tudor Black Bay & Pelagos, Omega Seamaster and other high end watches.
Avoid the FAKES
If you are visiting Chronodivers today with the view to buying a watch over £1,500 / $1,500 please remove all the risks of buying a FAKE watch. Purchasing a watch from eBay under their Authenticity Guarantee scheme removes risks and protects your investment. Click the banner below to BROWSE ALL eBay Certified Authentic watches (UK and USA only)
Bob's Watches for Rolex
If you are in the market for the best quality pre-owned Rolex then please look no further than Bob's Watches. The two examples below show the width of range from under $6K to over $55K. Bob's only take the very best Rolex and other pre-owned luxury watches in to stock. With over 500 certified authentic Rolex in stock the choice is yours. Every watch has been inspected by professional watchmakers and comes with their authenticity guarantee.GLOBAL SHIPPING available on all watches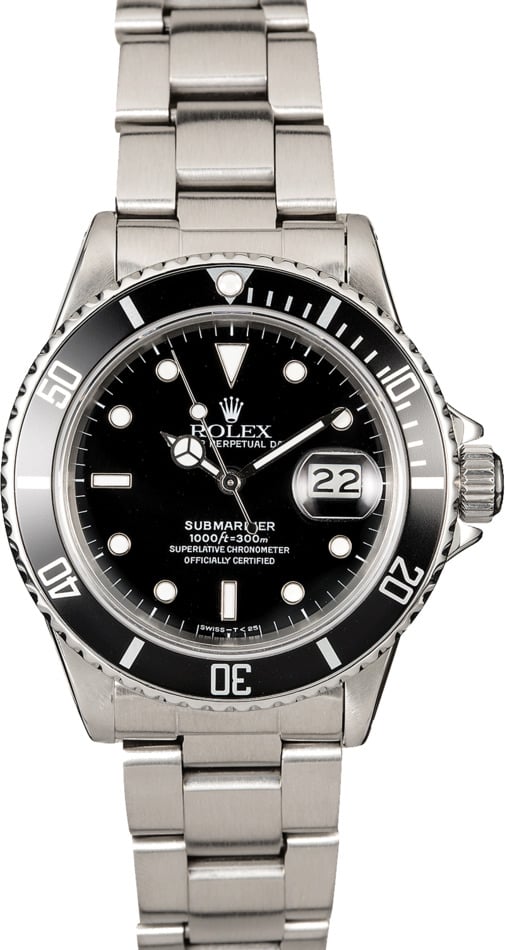 Rolex Submariner 16800 Steel Band
Get your certified pre-owned Rolex Submariner 16800 for as low as $187/mo and 0% APR. GLOBAL SHIPPING available ... [More information]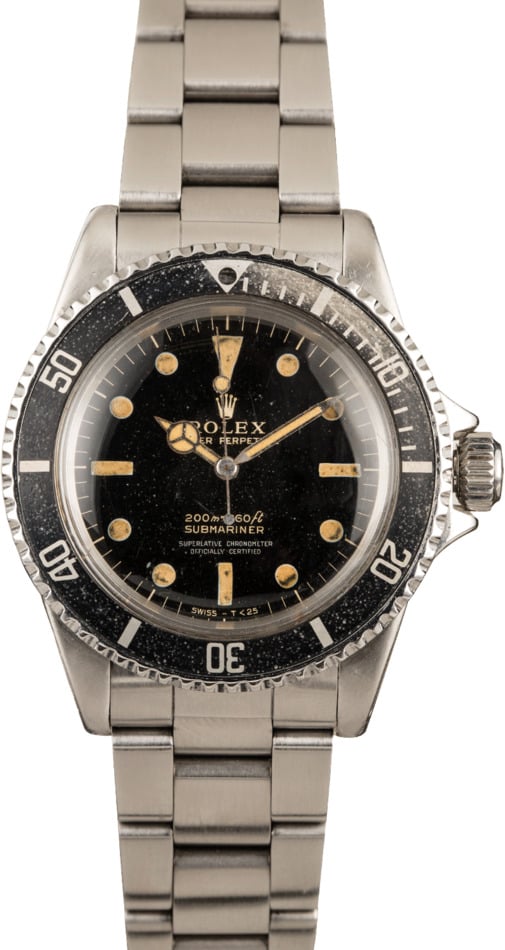 Vintage 1966 Rolex Submariner 5512 Stainle…
Get your certified pre-owned Rolex Submariner 5512. Free overnight shipping to the USA. Global Shipping from approximately $100 ...[More information]
If you purchase a Rolex watch from Bob's that is found to be not authentic, they will promise to refund 100% of the purchase price, plus any shipping and insurance costs associated.