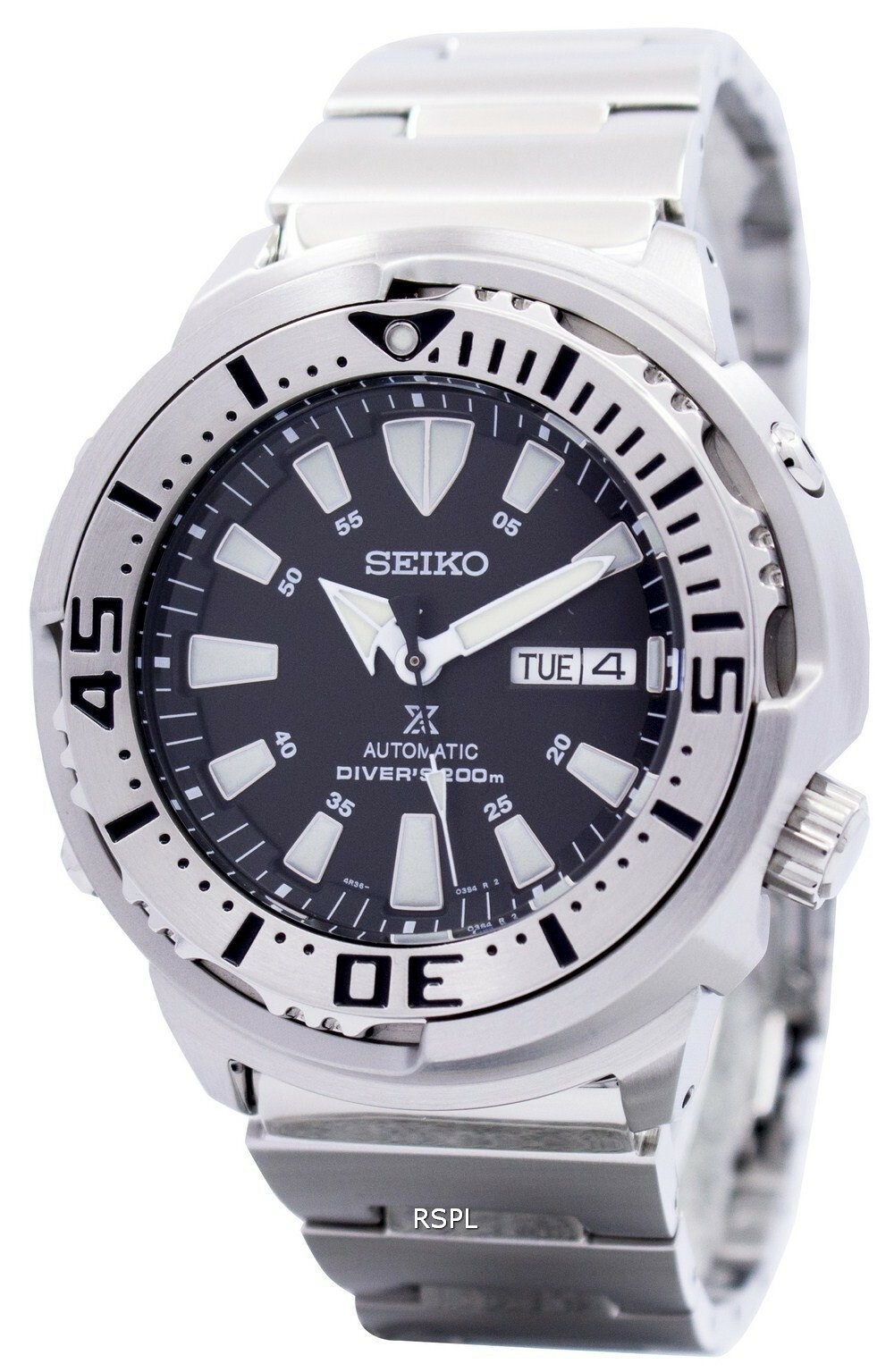 Seiko Prospex "Baby Tuna" Automatic Diver's SRP637 SRP637K1 SRP637K Men's Watch

Price : US$ 351.22

Sale by : buy it now

Ships to : Worldwide

Condition : New with tags
Bids :

Sale by : buy it now

Ships to : Worldwide

Condition : New with tags
Ends on : 2020-02-29 08:56:41

Time Remaining : 4 days

View this Seiko Tuna on eBay
---
Check prices at Jurawatch
Jurawatch are the UK's largest official online luxury watch retailer. PLEASE don't leave without checking prices with them first. We often see used / pre-owned watches being sold on eBay for more than the price of a NEW one from Jurawatch.
---
Seiko Tuna – a short history
Of all the Seiko ISO rated dive watches the Seiko Tuna has the most distinctive / original design. This unique design comes more from necessity than aesthetics. The key to this styling lies in the depth this watch can withstand. The Seiko Tuna range (that's a nickname – not an official Seiko nomenclature) is a PROFESSIONAL diver's watch capable of withstanding the pressure from depths of 600m (now 1000m). When diving at these depths a combination of mixed gases are used to protect the diver's from "the bends" (1)
More information
More Seiko Tuna watches for sale
For visitors in the UK please visit our range of Seiko Tuna watches for sale in the UK
For American visitors please visit our range of Seiko Tuna watches for sale in the USA
More Seiko Prospex Dive Watches
This is just one of the many Seiko Prospex dive watches listed for sale on ChronoDivers.com. For something more traditional then please consider the Seiko SKX009 – classic Pepsi styling with automatic movement. For a softer design Seiko have their Turtle design with smooth "turtle shell" like rounded lugs. If you like something more "angular" then we have the Seiko Samurai – with lugs designed to imply they've been chopped with a Samurai sword ….
The latest Dive Watches for sale – listed today
Don't forget to take a look at more Dive Watches for sale posted in the last 24 hours. Everything from Omega Seamaster and Rolex Submariner to TAG Heuer Aquaracer to Seiko Prospex and Citizen Promaster – the best dive watches for sale today.