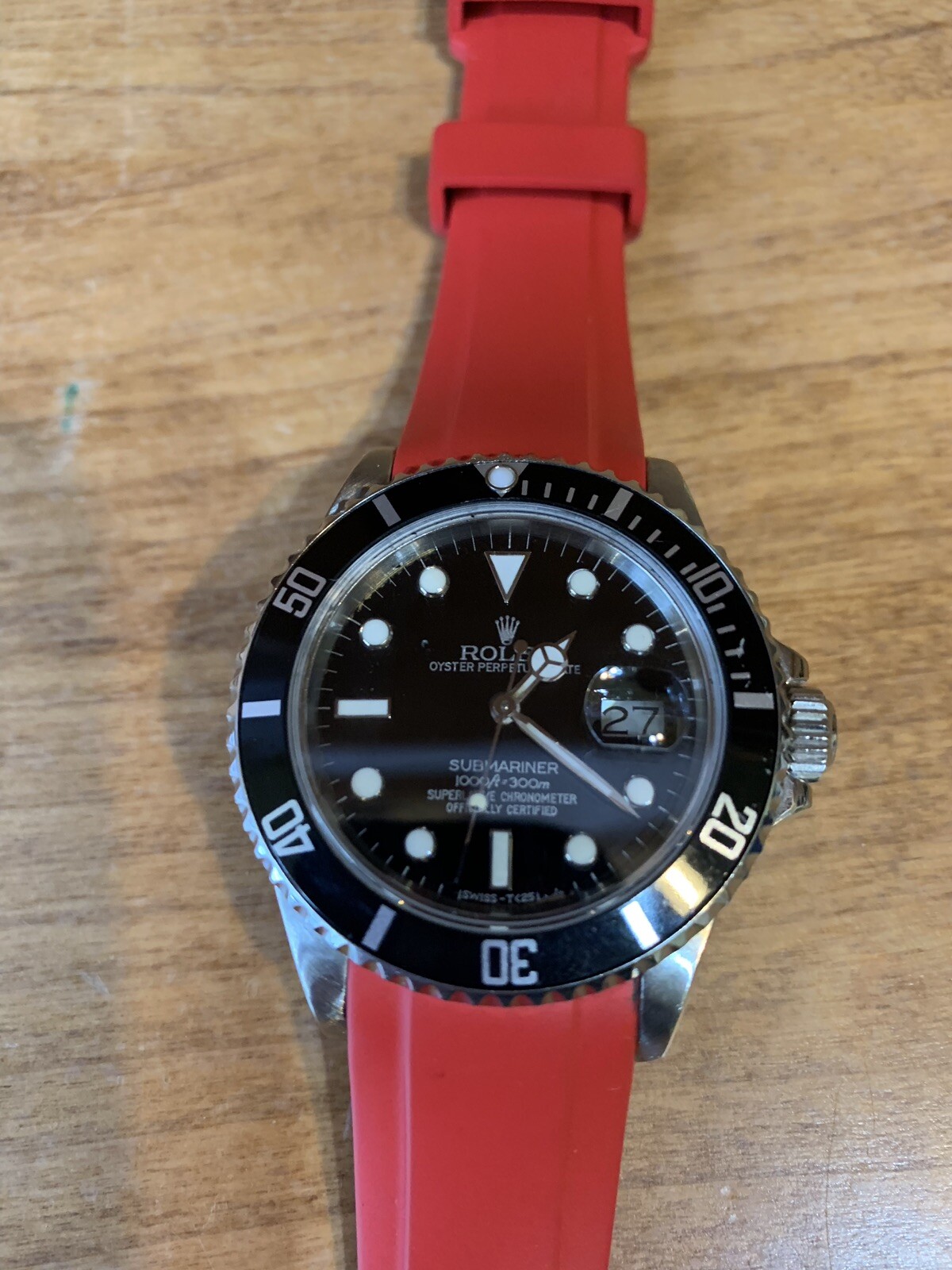 Rolex Submariner Date 16610 Stainless Steel 40mm Automatic Dive Watch

Price : US$ 7,500.00

Sale by : buy it now

Ships to : United States

Condition : Pre-owned
Sale by : buy it now

Ships to : United States

Condition : Pre-owned
Bids :

Ends on : 2020-02-28 02:52:37

Time Remaining : 2 days

View this Rolex Submariner on eBay
---
Chronodivers.com is an
affiliated partner
of Amazon.com
---
Rolex Submariner – further reading
Rolex Submariner
The first Rolex dive watch was the Submariner. It first appeared in 1953. Over several decades the Rolex Submariner has been improved by engineering innovation. Newer models (since 2008) have been certified to a waterproofness of 300m (1220ft) and feature Rolex's patended Cerachrom bezels – an incredibly tough ceramic substance that should outlast and outshine more traditional materials used by other brands.
All images are courtesy of Rolex Watches
Expect to pay US$?
The current line up of Rolex Submariner watches range from about $7,500 to $40,000. That's the price of a NEW one from a reputable dealer. In the pre-owned market they hold pretty much their original value. It's rare we'll see one sell for much less than $5,500 with papers, case etc. A good website to visit for specfic model values is Chrono24.co.uk (external link)
More Rolex Submariner watches for sale
For visitors in the UK please visit our range of Rolex Submariner dive watches for sale in the UK
For American visitors please visit our range of Rolex Submariner dive watches for sale in the USA
Beware Fakes
The market is FLOODED with fake Rolex watches. Do not buy a counterfeit Rolex Submariner by following some guidelines about avoiding fake watches.
Browse the Latest Listings
Don't forget to take a look at all the latest Dive Watches for sale posted in the last 24 hours. Everything from Omega Seamaster and Rolex Submariner to TAG Heuer Aquaracer to Seiko Prospex and Citizen Promaster – the best diver's watches for sale today.