🇬🇧 A Longines 1970's Ultra-Chron Ref 7970-1 Caliber 431 41mm Vintage Diver Automatic. This watch is available now for £1,426.59. The seller is located in Los Angeles, California, United States. The condition of this Divers Watch has been listed as Pre-owned. This watch is being sold by a seller with the user name timetitans. For more details please CLICK HERE to go directly to the seller's product page on eBay.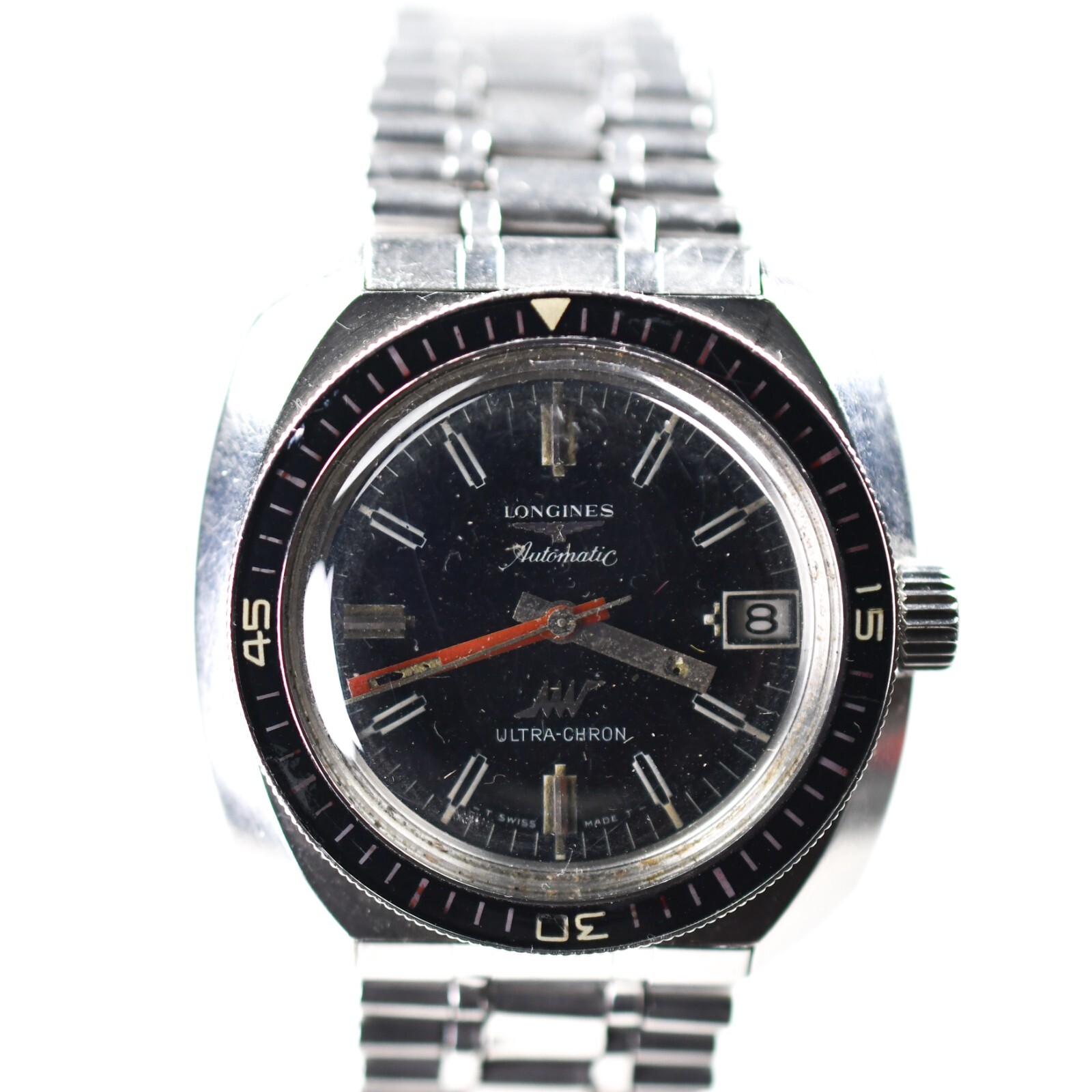 Related Watches - same COUNTRY:
An established luxury Swiss brand with a history going back to 1832. Longines is a company with a long relationship promoting outdoor life, sports and adventure. Like Rolex, Blancpain and Breitling – Longines entry in to Diver's watches goes back to 1959. Back to the Longines Dive Watches information page. We have many more new and pre-owned Longines Divers available here.
eBay Certified Authenticity Guarantee – avoid the FAKES
If you are visiting Chronodivers today with the view to buying a watch over £1,500 / $1,500 please remove all the risks of buying a FAKE watch. Purchasing a watch from eBay under their Authenticity Guarantee scheme removes risks and protects your investment. Click the banner below to BROWSE ALL eBay Certified Authentic watches (UK and USA only)