🇺🇸 A Doxa Sub 300T Whitepearl 840.10.011.10 Stainless Steel Automatic Dive Watch. This watch is available now for US$1,700.00. The seller is located in San Jose, California, United States. The condition of this Divers Watch has been listed as Pre-owned. This watch is being sold by a seller with the user name majorstrange. For more details please CLICK HERE to go directly to the seller's product page on eBay.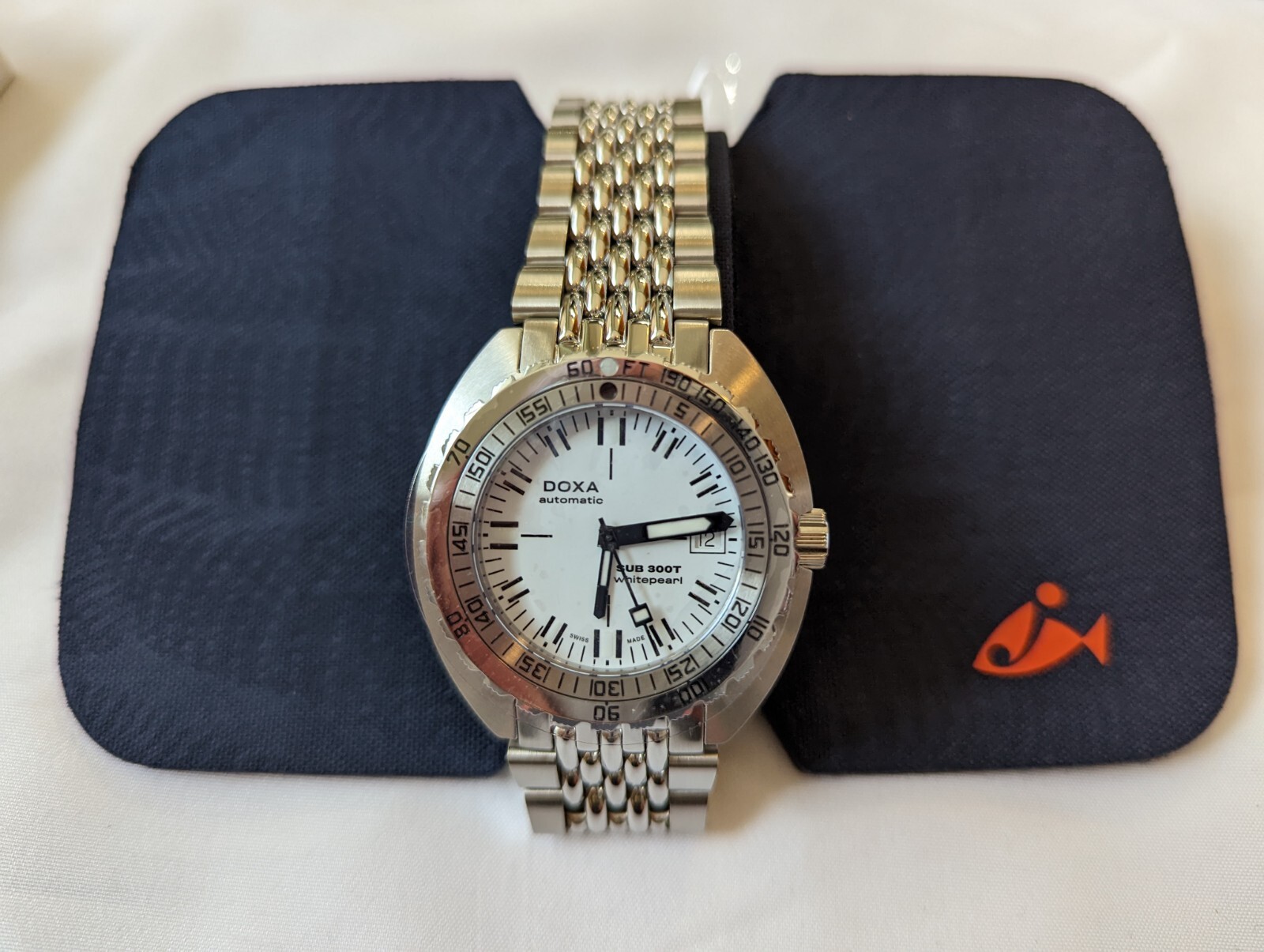 Related Watches - same COUNTRY:
Back to the Doxa SUB Dive Watch information page. A range of professional diver's watches with a dedicated fan base. We have to go back to 1967 for the first Doxa Sub 300T – a professional grade sports diving watch rated to 300m with a Tritium luminous coating on hands and indexes.
Their range is now much wider and includes styles and water resistancy depths for all uses. Their most popular models include the subtle 42mm Doxa SUB 200T – like other models it's available in many colours from the Caribbean BLUE to the bright Divingstar YELLOW. For the deepest of dives it has to be the Doxa SUB 600T or the Doxa SUB 1500T and the stealthy Doxa Sub Army edition.
eBay Certified Authenticity Guarantee – avoid the FAKES
If you are visiting Chronodivers today with the view to buying a watch over £1,500 / $1,500 please remove all the risks of buying a FAKE watch. Purchasing a watch from eBay under their Authenticity Guarantee scheme removes risks and protects your investment. Click the banner below to BROWSE ALL eBay Certified Authentic watches (UK and USA only)