🇬🇧 A Blancpain 5000-1110-B52A Fifty Fathoms Bathyscaphe Ss Gray Dial Automatic Nylon. This watch is available now for £13,423.42. The seller is located in Japan, Japan. The condition of this Divers Watch has been listed as Used. This watch is being sold by a seller with the user name daito-ke20190911. For more details please CLICK HERE to go directly to the seller's product page on eBay.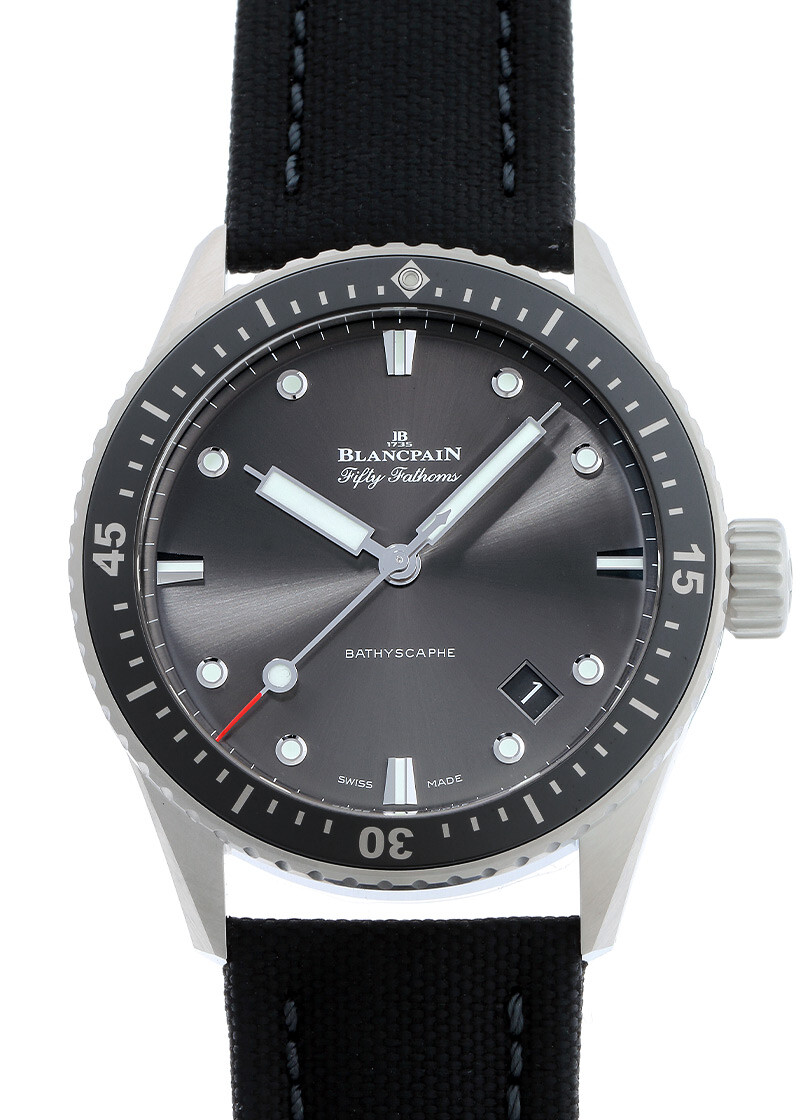 Related Watches - same COUNTRY:
Blancpain entered the market of underwater timepieces way back in 1953 with the introduction of the first Fifty Fathoms dive watch. At the time this new watch was billed as "the first modern diving watch". In the view of the editors at ChronoDivers.com – the most desirable dive watch on the planet. An early innovator in underwater timepieces from 1953. The most popular models include the Fifty Fathoms Bathyscaphe and our favourites the Fifty Fathoms NO RAD and the the Fifty Fathoms Barakuda.. We have more new & pre-owned Fifty Fathoms available here.
eBay Certified Authenticity Guarantee – avoid the FAKES
If you are visiting Chronodivers today with the view to buying a watch over £1,500 / $1,500 please remove all the risks of buying a FAKE watch. Purchasing a watch from eBay under their Authenticity Guarantee scheme removes risks and protects your investment. Click the banner below to BROWSE ALL eBay Certified Authentic watches (UK and USA only)